The Art of Virginia Strom Precourt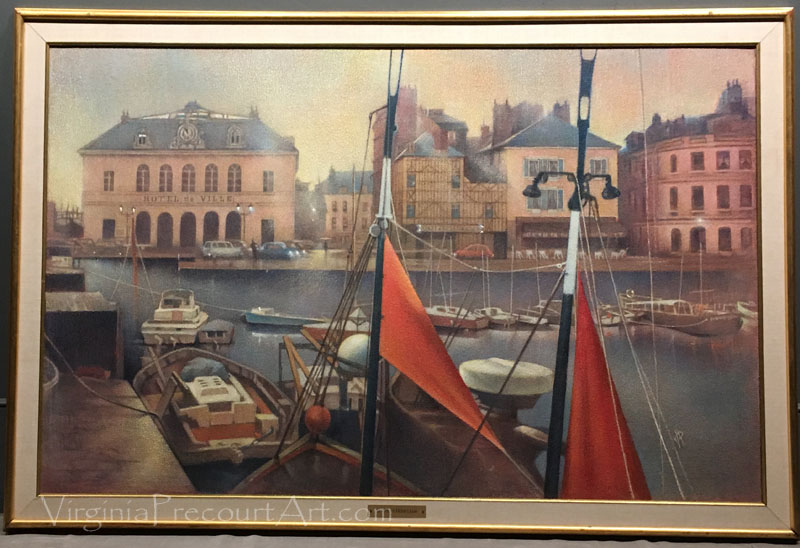 9.
Sea Mist: Honfleur
1967
37 1/2" x 55 1/2"
~~~~~~~~~~~~~~~~~~~~~~~~~~~~~~~~~~~~~~~~~~~~~~~~~~~~~~~
In the 1950s, the Precourts spent their summers on Linekin Bay, around the corner from Boothbay Harbor in midcoast Maine, where (oddly) Virginia served as volunteer treasurer of the local yacht club. Although boating was never a part of the oceanside appeal for her, Virginia's affection for the waterfront tacked back to her childhood summers in Grand Marais, Minnesota. And she carried a passion for that simple elegance wherever she traveled, including a visit to Honfleur, a city on the estuary where the Seine River meets the English Channel.
~~~~~~~~~~~~~~~~~~~~~~~~~~~~~~~~~~~~~~~~~~~~~~~~~~~~~~~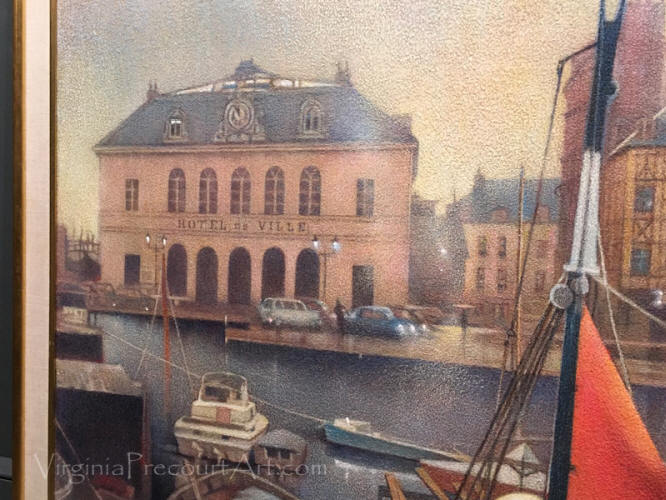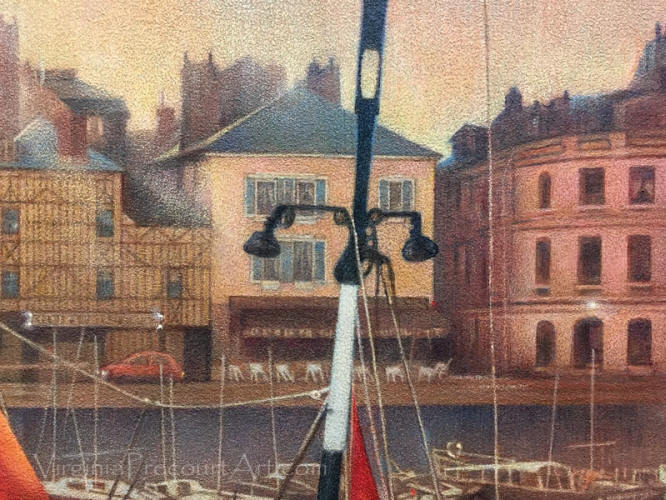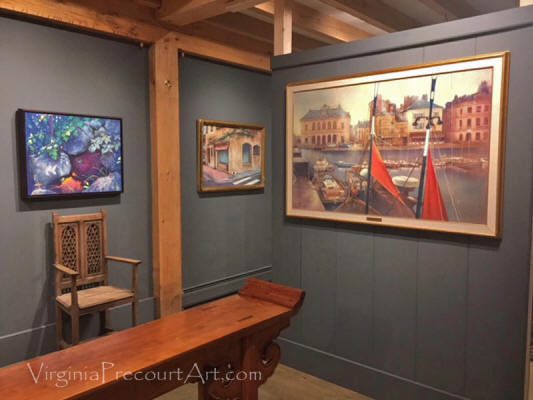 ~~~~~~~~~~~~~~~~~~~~~~~~~~~~~~~~~~~~~~~~~~~~~~~~~~~~~~~