The Art of Virginia Strom Precourt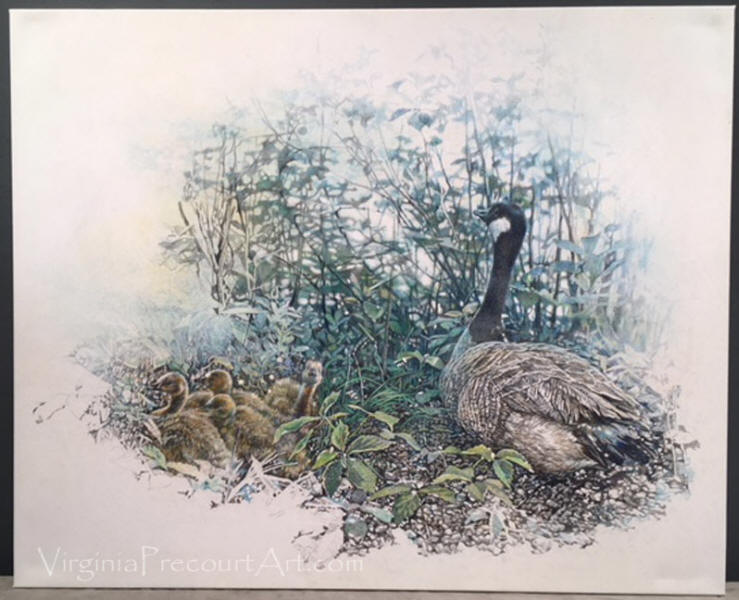 106.
Family
Mixed media on canvas
35 1/2 X 43 3/4
~~~~~~~~~~~~~~~~~~~~~~~~~~~~~~~~~~~~~~~~~~~~~~~~~~~~~~~
A studio on the edger of Hale's Pond in Dover was the happiest place in Virginia Strom Precourt's life. And, while she often was reclusive from the world of people as she went about her art, she always would welcome the animals who would come to the sliding doors of her studio from the woods and the water. In the last years of her life, a family of geese discovered they had a feeding friend in Virginia. And they would return, season after season, teaching the next generation of goslings where they always could get a free meal.
~~~~~~~~~~~~~~~~~~~~~~~~~~~~~~~~~~~~~~~~~~~~~~~~~~~~~~~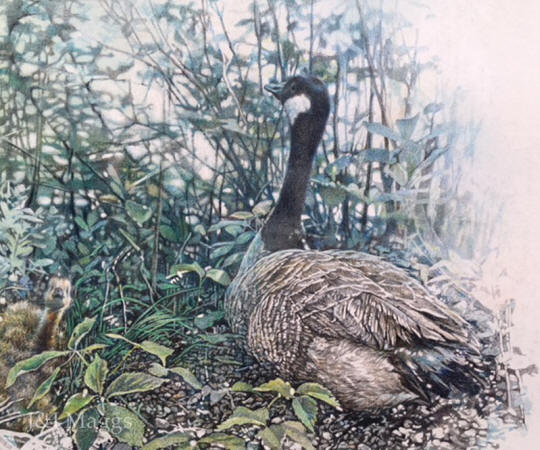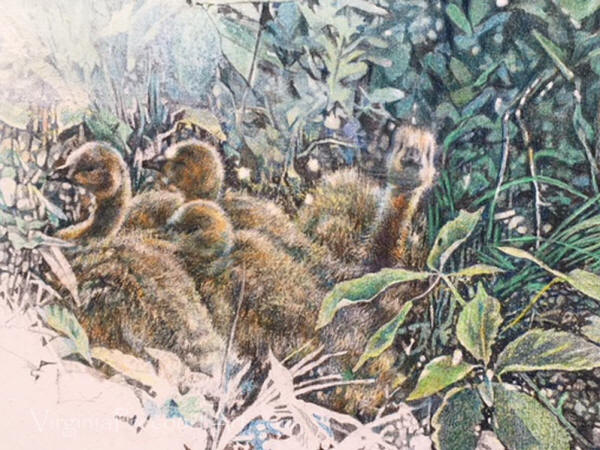 ~~~~~~~~~~~~~~~~~~~~~~~~~~~~~~~~~~~~~~~~~~~~~~~~~~~~~~~