The Art of Virginia Strom Precourt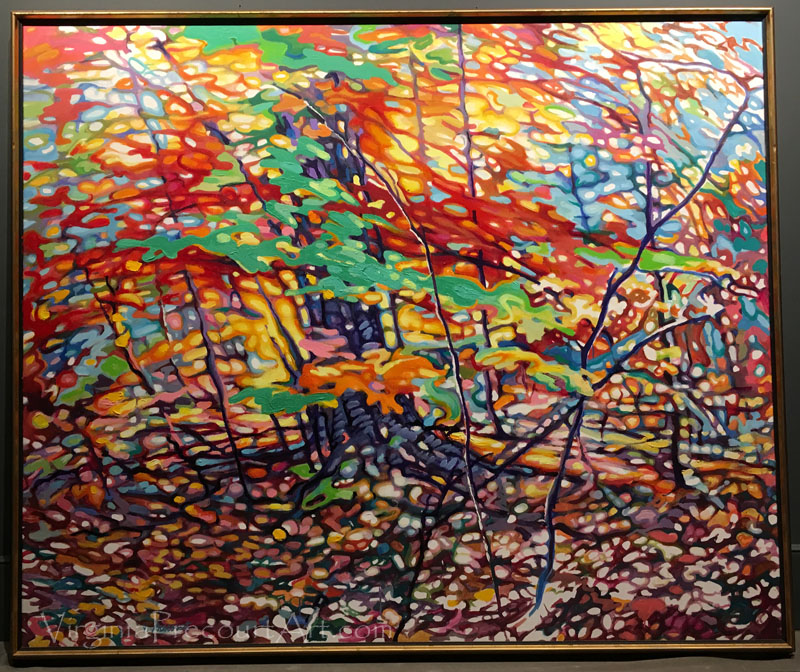 42.
Sundance in Autumn
1999
Oil, Casein and Acrylic on canvas
63" x 75"
~~~~~~~~~~~~~~~~~~~~~~~~~~~~~~~~~~~~~~~~~~~~~~~~~~~~~~~
New England, it would seem, played to Virginia Strom Precourt's artistic soul every fall when the leaves began to turn. The fiery brilliance of the yellows, the reds, and even the greens were bait for her imagination. Her studio looked north, over a hillside copse of trees to a pond that welcomed and reflected the foliage. Her workspace wrapped around to the east, where the light picked up a more subdued kind of energy. Toward the end of her life, Virginia wept when she realized she had just experienced one of her last seasonal splashes of New England fall color. With "Sundance in Autumn", she showed us what she would miss.
~~~~~~~~~~~~~~~~~~~~~~~~~~~~~~~~~~~~~~~~~~~~~~~~~~~~~~~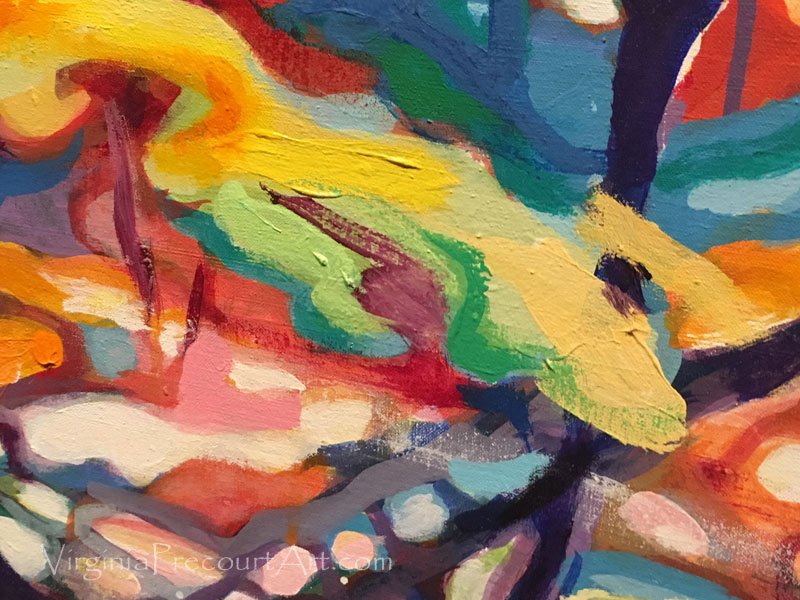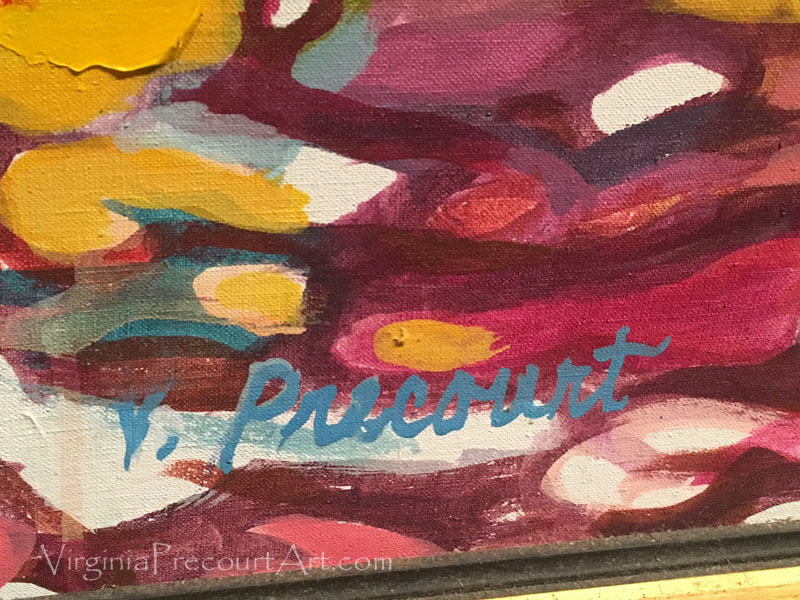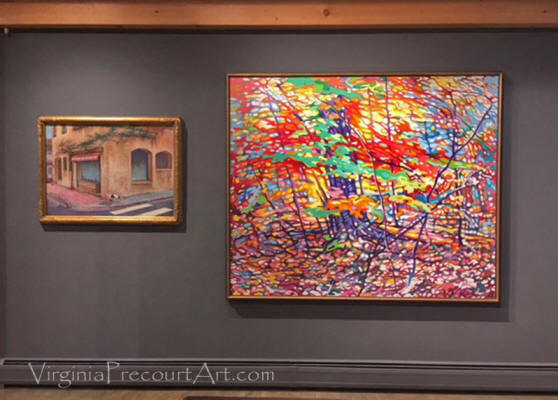 ~~~~~~~~~~~~~~~~~~~~~~~~~~~~~~~~~~~~~~~~~~~~~~~~~~~~~~~