The Art of Virginia Strom Precourt
45.
Rainy Day at the MFA: Napoleon's Pillow
c. 1980
Pastel-leaf on canvas
30 3/4" x 42 3/4"
~~~~~~~~~~~~~~~~~~~~~~~~~~~~~~~~~~~~~~~~~~~~~~~~~~~~~~~
Art always has been in the eye of the beholder. For Virginia Strom Precourt, the beholder often was the subject of her art. An exhibition at the Museum of Fine Arts in Boston in the late 1970s featured a brightly embroidered pillow made for the French emperor. But it wasn't the stitching that intrigued Virginia. It was the museum patron who'd come in out of the rain to secure a spot in front of the odd piece of art… and sat there for well over an hour, her mind an ocean—and 170 years—away.
~~~~~~~~~~~~~~~~~~~~~~~~~~~~~~~~~~~~~~~~~~~~~~~~~~~~~~~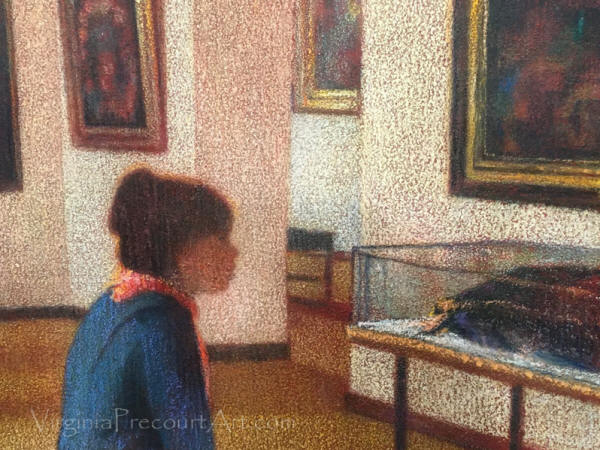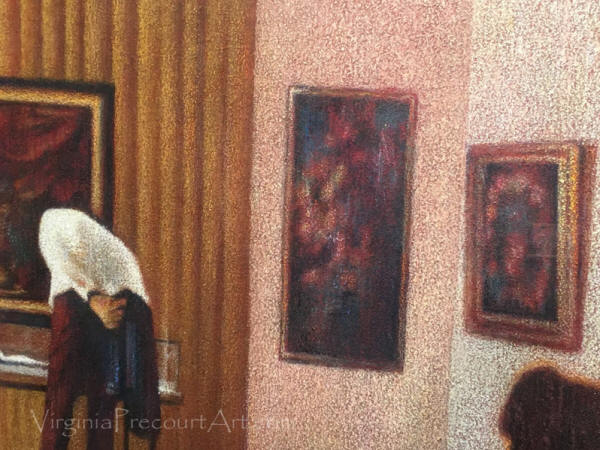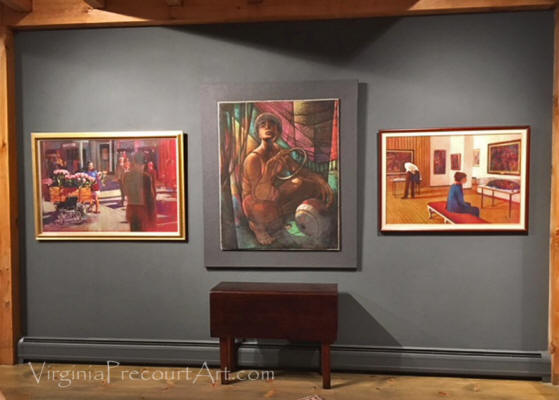 ~~~~~~~~~~~~~~~~~~~~~~~~~~~~~~~~~~~~~~~~~~~~~~~~~~~~~~~