The Art of Virginia Strom Precourt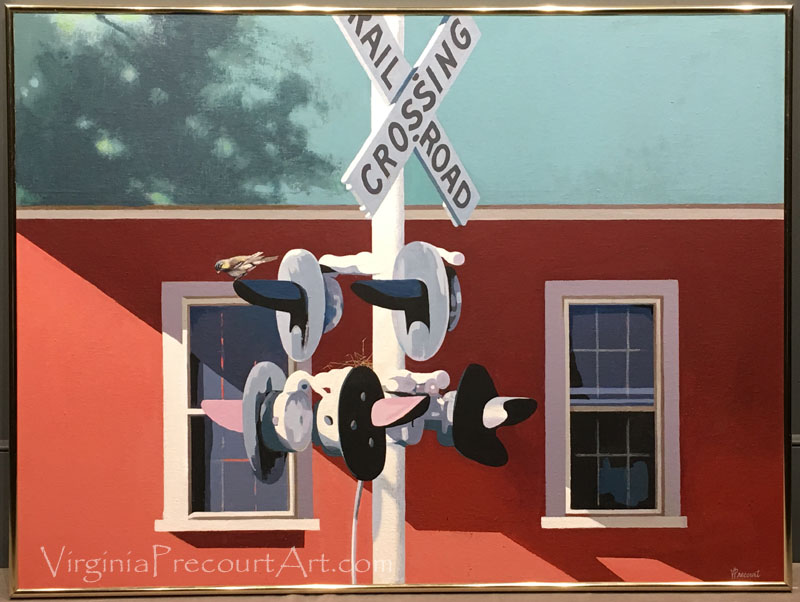 49.
Whistlestop
c. 1990
Casein/acrylic on canvas
36 1/2" x 48 1/2"
~~~~~~~~~~~~~~~~~~~~~~~~~~~~~~~~~~~~~~~~~~~~~~~~~~~~~~~
Though Virginia Strom Precourt began to cut back on her global travels as she neared the age of 80, she still had an eye for the right place at the right time. Stepping outside of an antique store in Dover, Massachusetts—her hometown for the last 45 years of her life—she noticed the light playing on the side of a barn-red building on the far side of a railroad crossing. She kept the image in her mind's eye; the next sunny day, she returned to the same spot at the same time, this time carrying a sketchbook.
~~~~~~~~~~~~~~~~~~~~~~~~~~~~~~~~~~~~~~~~~~~~~~~~~~~~~~~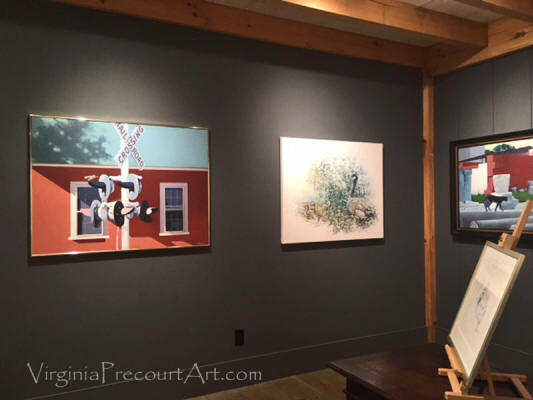 ~~~~~~~~~~~~~~~~~~~~~~~~~~~~~~~~~~~~~~~~~~~~~~~~~~~~~~~