The Art of Virginia Strom Precourt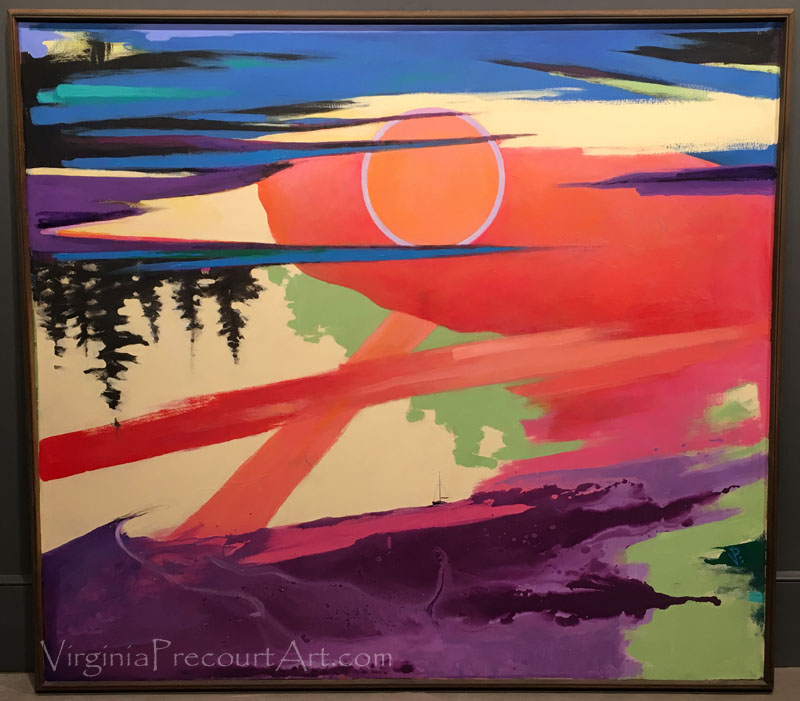 74.
Red Sky, Sailors' Delight
2004
Oil and acrylic on canvas
56" x 62"
~~~~~~~~~~~~~~~~~~~~~~~~~~~~~~~~~~~~~~~~~~~~~~~~~~~~~~~
Driving Virginia Strom Precourt across the New England countryside or along the coast of Maine always seemed to be an accident waiting to happen. "Stop!" she'd shout. And she'd stare, trying to capture a moment and embed it in her memory until she could get back to her studio. "Look at that light. Look at the texture of the sky, the clouds. And the trees. Just look at the trees." There was no doubt that the scene was stop-worthy. But, in fact, a camera could never capture whatever she saw. And, in a moment, it would be gone.
~~~~~~~~~~~~~~~~~~~~~~~~~~~~~~~~~~~~~~~~~~~~~~~~~~~~~~~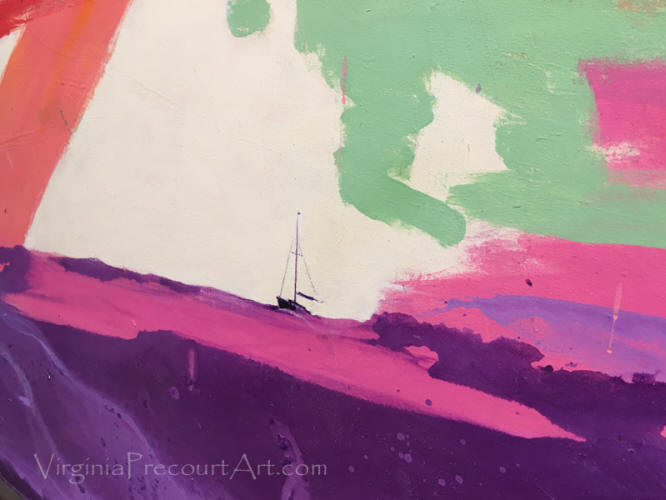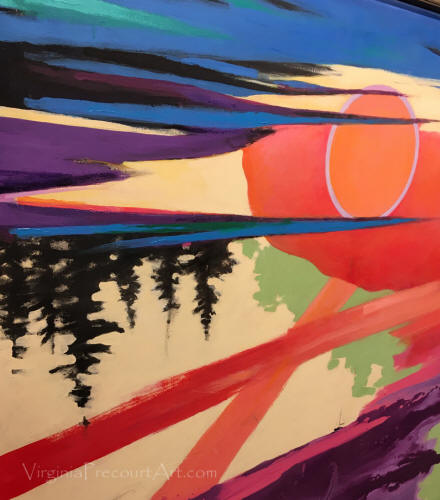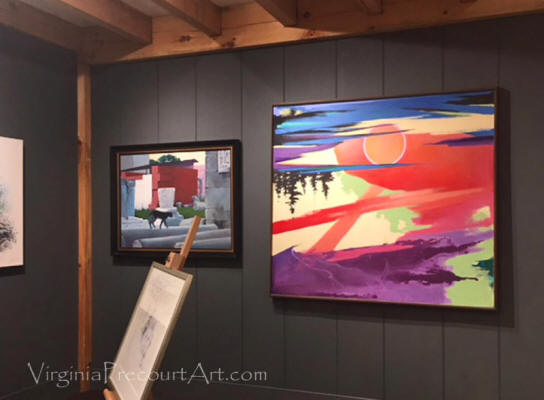 ~~~~~~~~~~~~~~~~~~~~~~~~~~~~~~~~~~~~~~~~~~~~~~~~~~~~~~~