The Art of Virginia Strom Precourt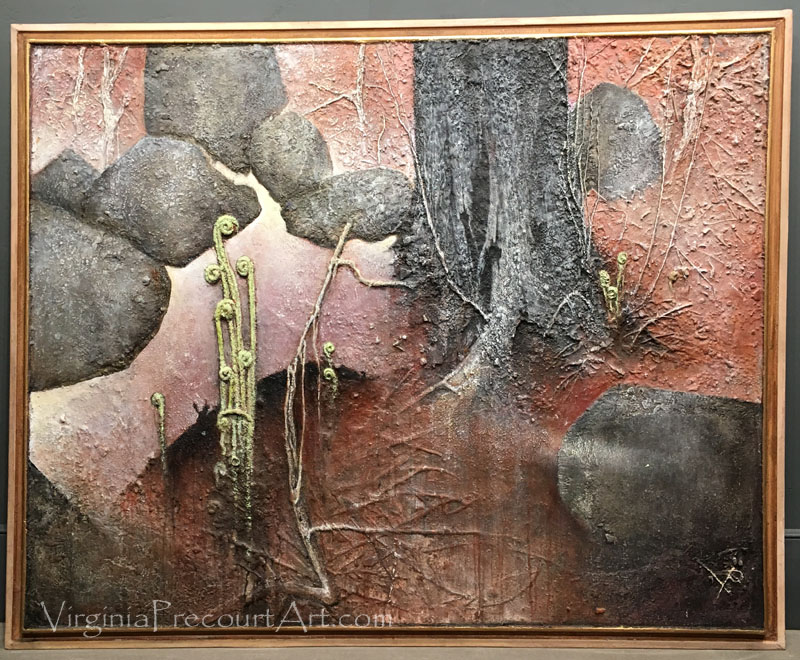 75.
Early Risers/Rocky Brook
2004
Polyfresco-secco
52" x 64 1/4"
~~~~~~~~~~~~~~~~~~~~~~~~~~~~~~~~~~~~~~~~~~~~~~~~~~~~~~~
Virginia Strom Precourt's polyfrescos were completely original in both concept and execution. But, from original casting to layering on paint and materials through to two years of emboldening outdoor exposure, their creation was a lengthy process. And, at 85 years of age, when Virginia set to work on "Early Risers/Rocky Brook", she was practical enough to know that she may not have the time to produce many more polyfrescos. So, she made this work her most ambitious in the medium she'd developed, incorporating natural materials—stones, sticks, and even fiddlehead fern—to produce a rich, multi-dimensional finished work.
~~~~~~~~~~~~~~~~~~~~~~~~~~~~~~~~~~~~~~~~~~~~~~~~~~~~~~~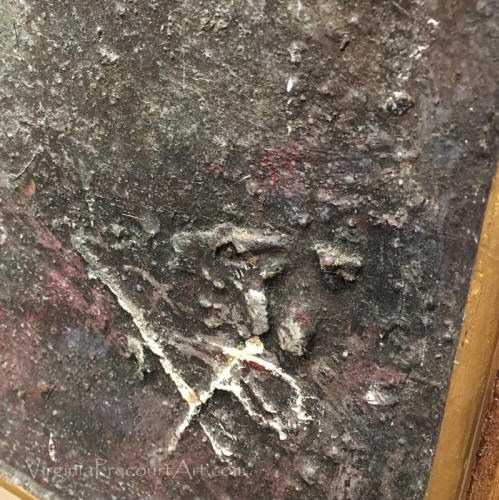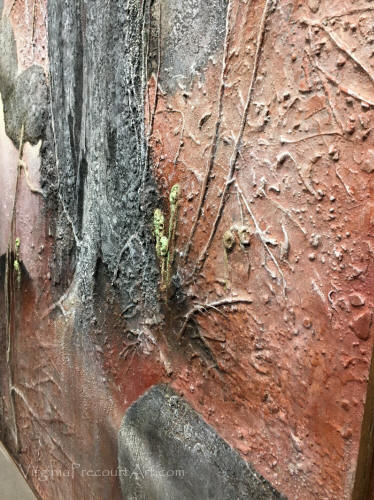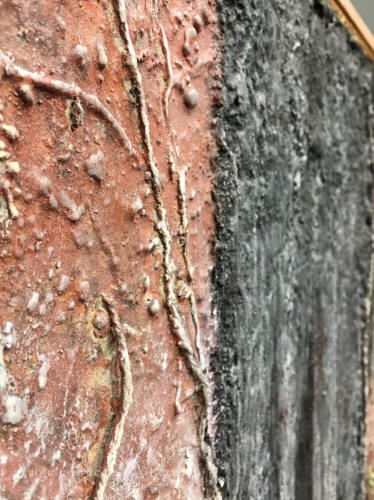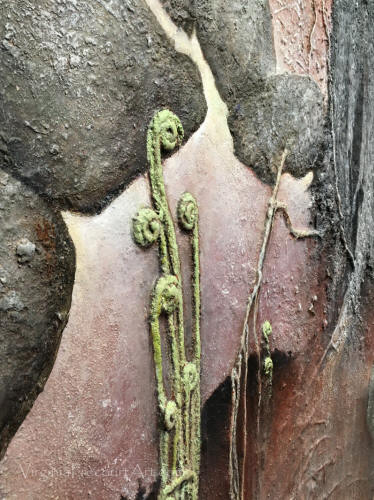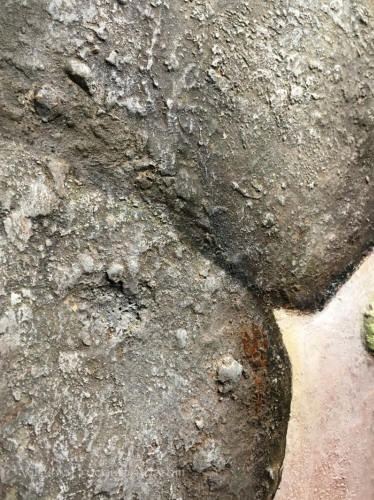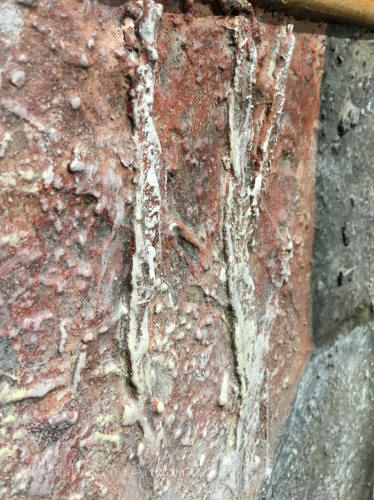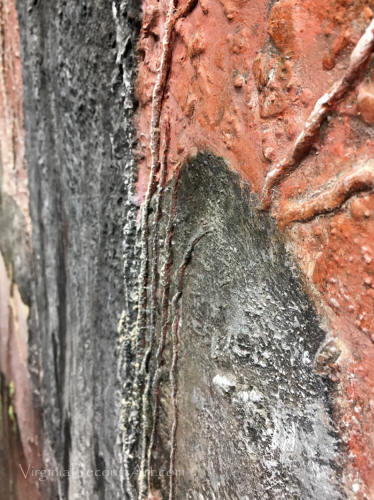 ~~~~~~~~~~~~~~~~~~~~~~~~~~~~~~~~~~~~~~~~~~~~~~~~~~~~~~~