The Art of Virginia Strom Precourt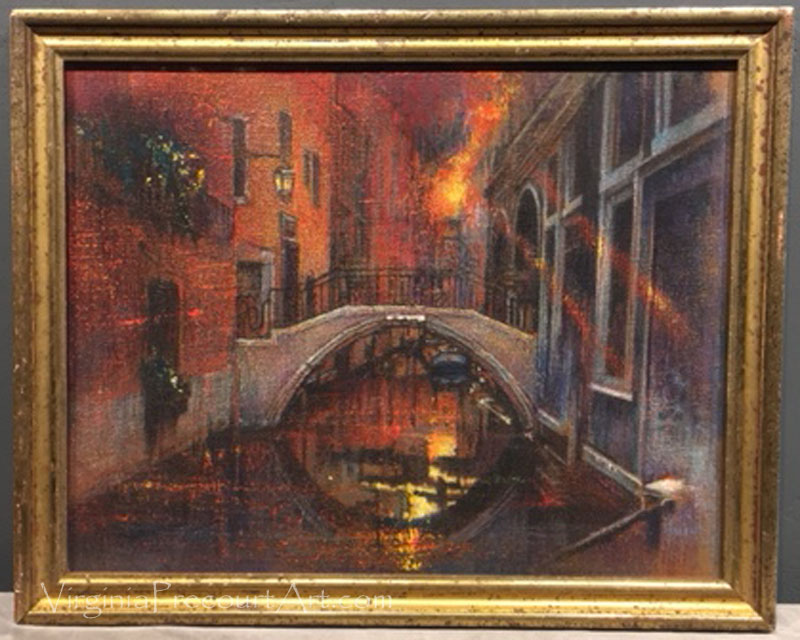 89.
The Divine Light: Venice
Mixed media on canvas
19" X 23 1/2"
~~~~~~~~~~~~~~~~~~~~~~~~~~~~~~~~~~~~~~~~~~~~~~~~~~~~~~~
Although she traveled all over the world with friends and colleagues from the Museum of Fine Arts in Boston, where she worked as a member of an art-restoration committee, Virginia Strom Precourt's art steered away from traditional subjects. Instead, she would walk along the back streets to find the unexpected moment in an unlikely place. Venice, which she visited late in her life, proved to be an exception: She couldn't ignore the light and the symmetry of the city's bridges on an early summer evening.
~~~~~~~~~~~~~~~~~~~~~~~~~~~~~~~~~~~~~~~~~~~~~~~~~~~~~~~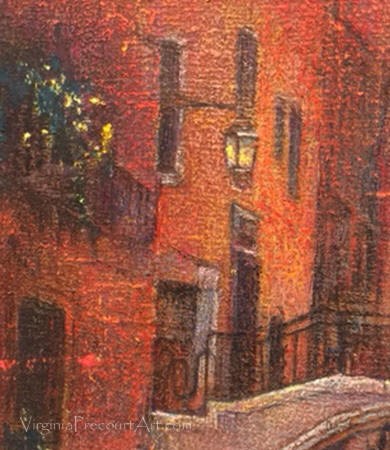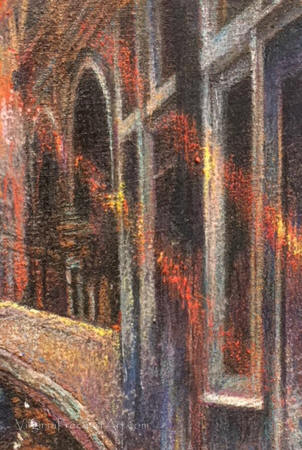 ~~~~~~~~~~~~~~~~~~~~~~~~~~~~~~~~~~~~~~~~~~~~~~~~~~~~~~~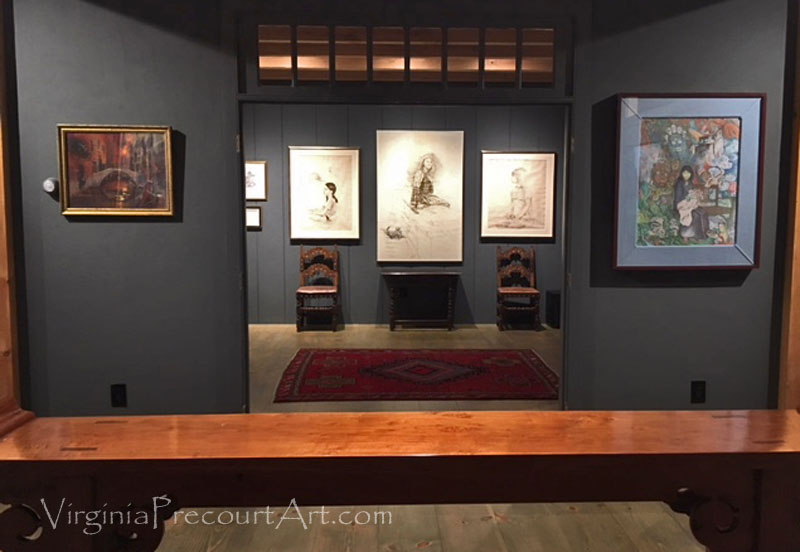 ~~~~~~~~~~~~~~~~~~~~~~~~~~~~~~~~~~~~~~~~~~~~~~~~~~~~~~~