The Art of Virginia Strom Precourt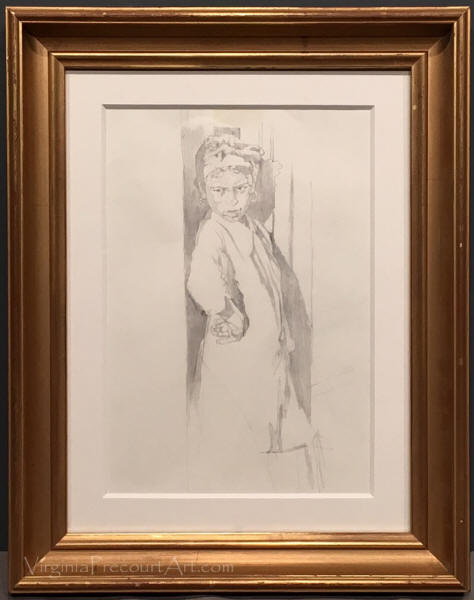 97.
Very Much Herself
Pencil on paper
19" x 15"
~~~~~~~~~~~~~~~~~~~~~~~~~~~~~~~~~~~~~~~~~~~~~~~~~~~~~~~
Virginia Strom Precourt was only 10 when her parents moved from Duluth, Minnesota to suburban Cleveland , Ohio. Her mother fiercely wanted her to play the piano, but the young girl already knew that she wanted to draw. She introduced herself to the head of the art department at the nearby Laurel School with a simple sketch and immediately was admitted to the exclusive school for girls. Virginia would only paint one self-portrait—a piece for which preliminary sketches remain, but a finished work she destroyed. But in the drawings from her 60s, 70s, and 80s—including this work—the subjects bear a distinct resemblance to Virginia as a young girl.
~~~~~~~~~~~~~~~~~~~~~~~~~~~~~~~~~~~~~~~~~~~~~~~~~~~~~~~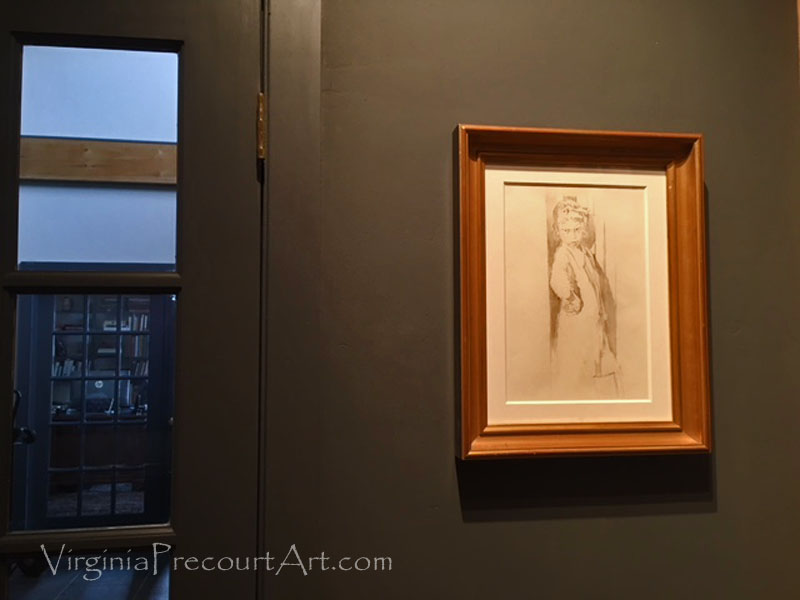 ~~~~~~~~~~~~~~~~~~~~~~~~~~~~~~~~~~~~~~~~~~~~~~~~~~~~~~~