Jan & John Maggs
Antiques and Art
Charles I bible box
~ ~ ~ ~ ~ ~ ~ ~ ~ ~ ~ ~ ~ ~ ~ ~ ~ ~ ~ ~ ~ ~ ~ ~ ~ ~ ~ ~ ~ ~ ~ ~ ~ ~ ~ ~ ~ ~ ~ ~ ~ ~ ~ ~ ~ ~
A handsome box with an elaborate pair of demilunes carved on its face and a different arrangement of lunettes on its sides.
The three-board lid opens and closes on original cotter pin hinges.
The interior is clean ready to be used for domestic storage.
The box has its original lock plate, but the lock and hasp are missing.
English, 1630 – 40
Dimensions: 26 ½" X 20"; Height: 9 ¼".
Price: $695
Questions? Click.
Inventory #25841
~ ~ ~ ~ ~ ~ ~ ~ ~ ~ ~ ~ ~ ~ ~ ~ ~ ~ ~ ~ ~ ~ ~ ~ ~ ~ ~ ~ ~ ~ ~ ~ ~ ~ ~ ~ ~ ~ ~ ~ ~ ~ ~ ~ ~ ~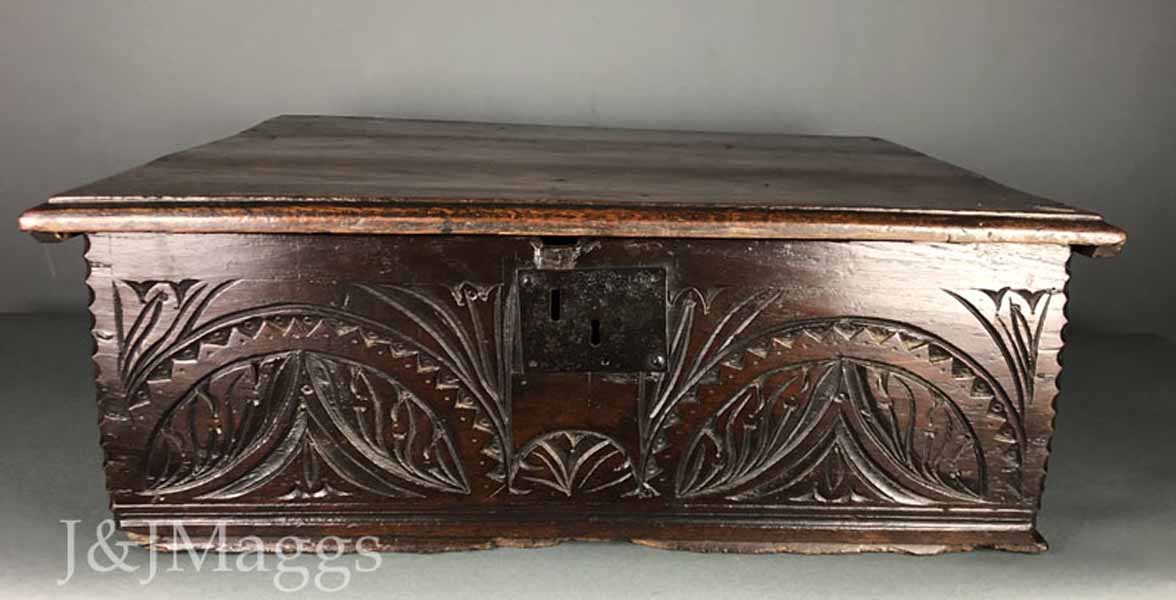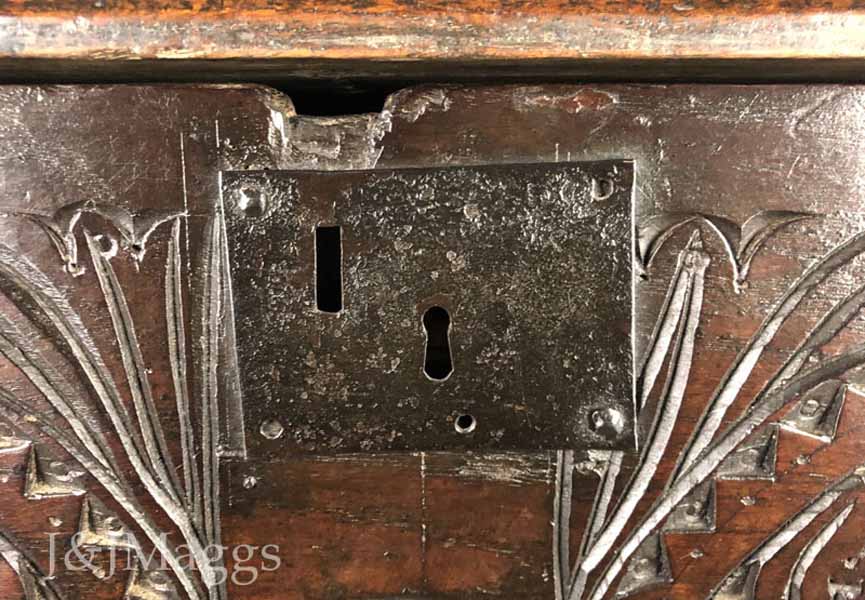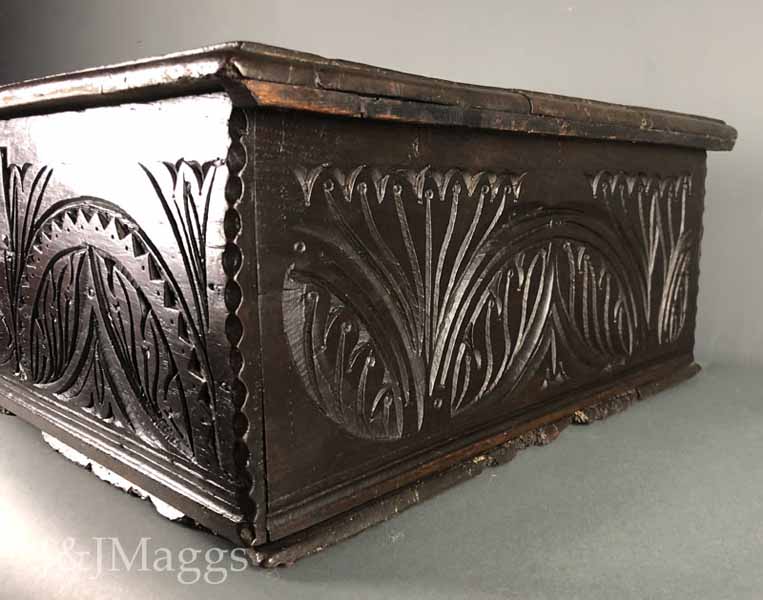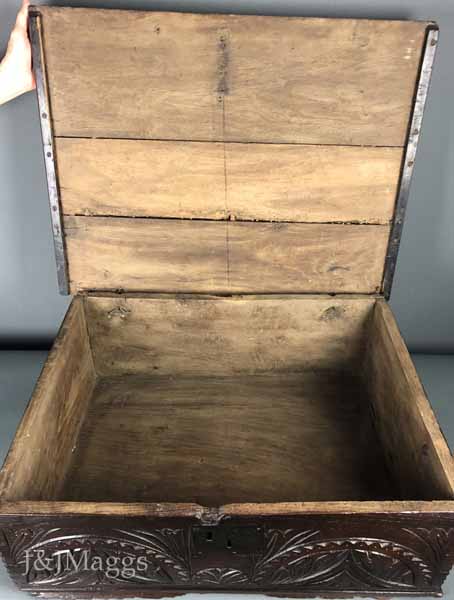 ~ ~ ~ ~ ~ ~ ~ ~ ~ ~ ~ ~ ~ ~ ~ ~ ~ ~ ~ ~ ~ ~ ~ ~ ~ ~ ~ ~ ~ ~ ~ ~ ~ ~ ~ ~ ~ ~ ~ ~ ~ ~ ~ ~ ~ ~
CLICK HERE to return to the Furniture Gallery