Jan and John Maggs Antiques
Our Ashfield Odyssey
Part 1: Discovering the Land -- April 2004 to January 2005 -- p. 4
---
December 2004
The months dragged by, due mostly to the sluggish performance of the seller's attorney, and our closing was delayed until December. In the interim, our budget was seriously altered by costly misinformation from the Ashfield Assessors' office. We finally closed on December 10, 2004.
In the weeks before the scheduled closing, we had contacted Steve, a local man of many trades, about clearing a few acres for our buildings and milling the lumber from which we would one day construct four outbuildings: a small barn, a shop, a porch, and a garage. The local building inspector's office was amenable to our using native lumber for these structures, and the idea of building from materials harvested from the site was most compelling. Having been disappointed by most of the contractors with whom we had dealt, we were quite unprepared for Steve, who not only began work on schedule, but also remained responsive to our sometimes overly demanding needs throughout the subsequent year and a half. In the past two years, he has become a true friend.
---
Since the amount of lumber we anticipated needing was the equivalent of a small lumber yard, the first priority was to clear enough of the site to allow several lumber piles to be built.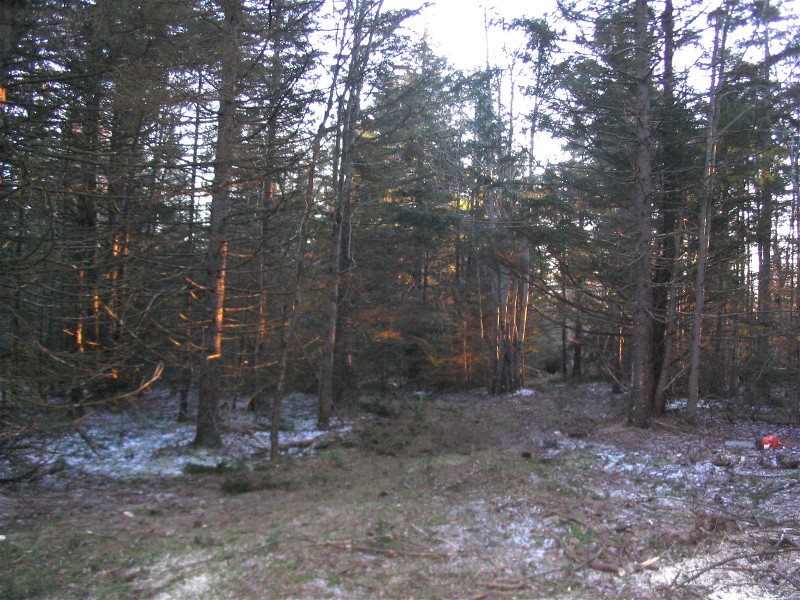 Not only did standing trees have to be removed . . . .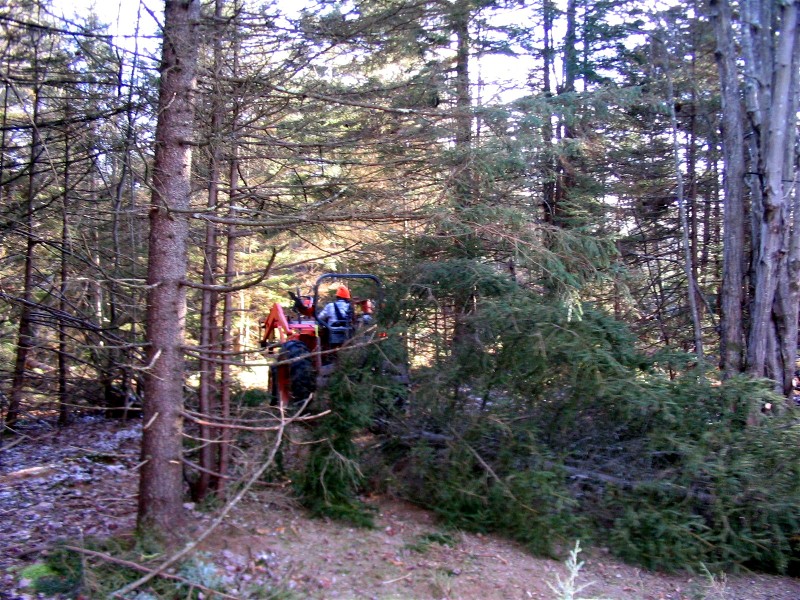 but many fallen trees complicated the clearing process.
---
Once sufficient area had been cleared, Steve brought his portable sawmill to the site and began to turn logs into lumber. As with every phase of logging, dragging, burning, and milling, he encouraged our participation -- for us, one of the most rewarding experiences of the entire project.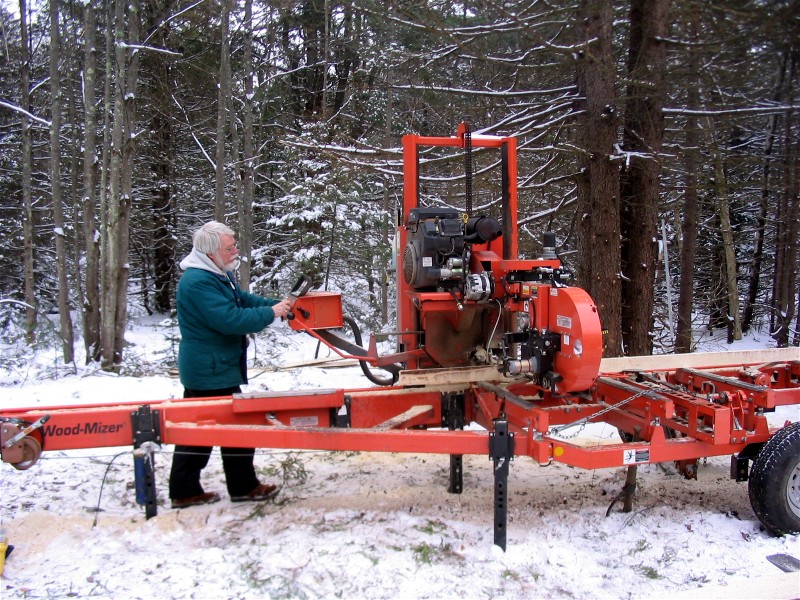 Once work became routine, lumber piles would grow daily on more than a dozen beds like this one.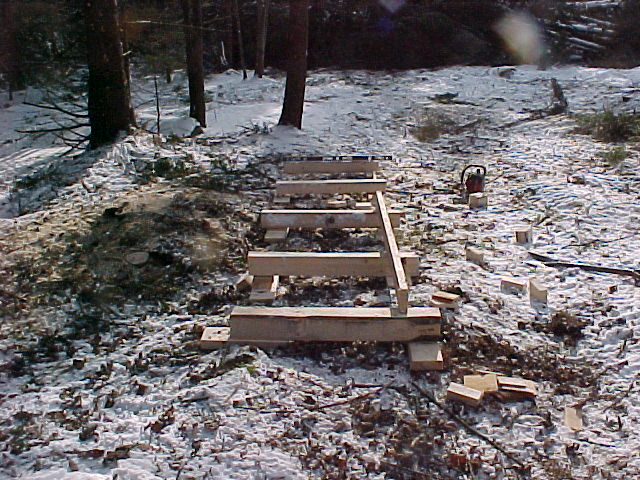 ---